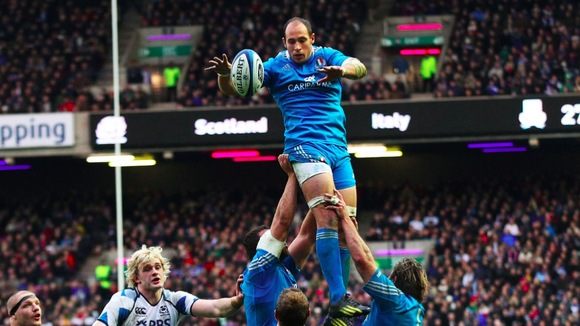 Italy will be without their inspirational captain Sergio Parisse for Saturday's Six Nations game with Wales, after the Number 8 was banned for 40 days.
The 31-year-old was sent off while playing for his club, Stade Francais, last weekend, for allegedly assaulting the referee.
10 days of his ban are suspended, but Parisse will miss the remainder of the tournament.