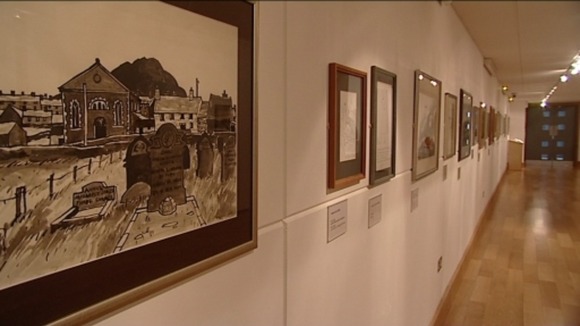 Paintings by some of the greatest Welsh artists will go on display in Cardiff today.
Work by iconic Welsh artists such as Sir Kyffin Williams, John Piper and Ceri Richards will be exhibited at the fine art auction house in the city centre.
Organisers say visitors will get a glimpse of what Wales is like through the eyes of the artists: "From the beautiful, wild ruggedness of north Wales mountainous landscapes to characters on the streets of Swansea, all of Wales is represented in oil paints, watercolour or drawings."