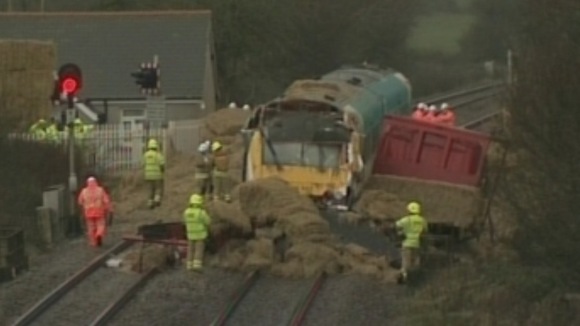 A driver who admitted causing a crash with a train at a level crossing has been given a suspended prison sentence.
Oswald Davies, 49 and from Llanboidy, has been given a 37-week prison sentence, suspended for 18 months. He will also have to do 300 hours of unpaid work on behalf of the community, and pay £1,200 costs.
He admitted endangering passenger safety, when he failed to alert a signalman by phone that he was about to use a crossing at Llanboidy, near Whitland in Carmarthenshire.
The judge at Swansea Crown Court described it as a "high degree of neglect".
More than two dozen passengers were injured in the crash.