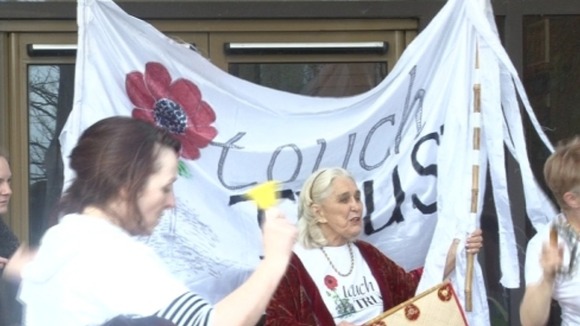 Wales' largest local authority, Cardiff Council, is meeting this afternoon to set its budget for the coming year.
Campaigners are due to hold a rally to protest against cuts to services and jobs losses.
Protest group Cardiff Against The Cuts is arguing that the council should scrap plans to cut £22.5m in spending on services, and cut 300 jobs, describing them as "cruel."
Proposals include cuts to funding for domestic abuse charity Women's Aid, and charity Tros Gynnal, which provides support to vulnerable children.
Ross Saunders, the protest group's secretary, said: "These are cuts that will hit victims of domestic violence, children at risk of sexual or physical abuse, children in foster care, elderly and disabled people and those with mental health problems and learning difficulties."