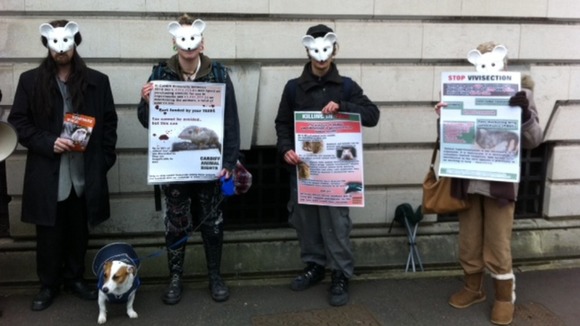 Campaigners have gathered to protest against Cardiff University's record of experimentation on animals for research.
The most recent figures obtained under a Freedom of Information request show that 51,826 animals were used for testing in the year 2011 - 43,912 of those were mice.
Campaign group Animal Aid, one of the organisers of the demonstration, has described recent cancer research involving genetically altering mice as 'agonisingly cruel and medically useless.'
Cardiff University says its research involving animals is 'aimed at the alleviation of human and veterinary disease' and is carried out in accordance with strict conditions.
It added the research specifically involving mice is intended to 'help alleviate the suffering of cancer in humans'.