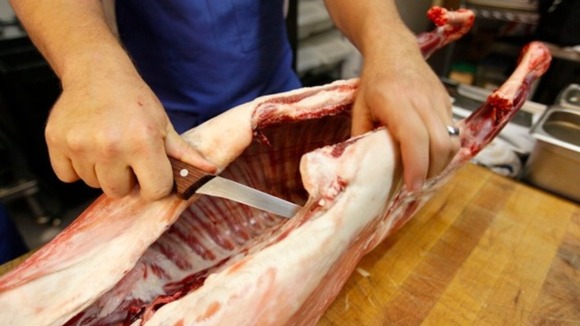 The owners of three meat processing plants in Wales say that more than 3,000 jobs have been safeguarded with its sale to a Birmingham based company. The Dutch firm Vion say they have agreed to sell the plant to 2 Sisters Food Group.
The deal includes a plant in Merthyr Tydfil and Sandycroft in Flintshire, both employing more than 1,300 staff. A further 300 people work at a poultry processing plant in Llangefni that has also been sold.
The deal does not affect the Welsh Country Foods factory on Anglesey which is also owned by Vion where 350 people are employed at lamb processing plant.
In November the company said that it had put its UK based businesses, which employ 6,000 workers, up for sale. Vion say they are focussing on their activities in the Netherlands and Germany.
Ranjit Singh, Chief Executive of 2 Sisters Food Group, said "We are delighted to be acquiring VION's UK's poultry and red meat businesses. They have faced significant uncertainty and tough trading in recent months, but today's acquisition secures a viable future."