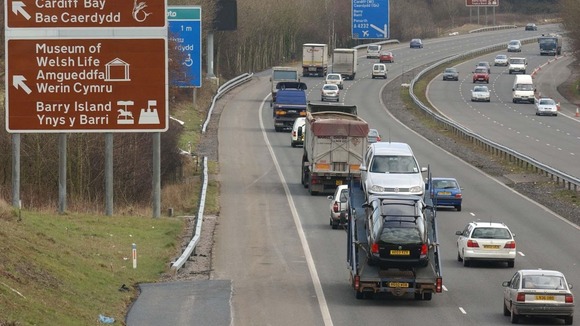 MPs on the Welsh Affairs Committee want action by the UK and Welsh Governments to improve the M4. They say it has suffered from under-investment and congestion for too long and they're demanding what they call a 'funded solution', rather than using money from the tolls on the Severn Bridges.
The MPs believe the tolls are hampering the development of businesses in Wales and deterring inward investment. A report from the committee published this morning calls on the UK government to put in place a plan for cutting the tolls in future.
"It is a huge disappointment that the Crossings have accumulated a huge and apparently unforeseen debt which risks delaying the badly needed reduction in toll levels. The M4 into Wales more generally has suffered from under-investment for far too long", said the Committee's Chair, David Davies MP.