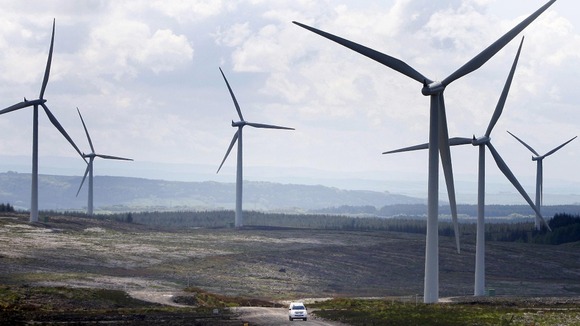 Protestors unhappy with the Irish Government's handling of the Emerald Isle's economy were vocal at the British-Irish Parliamentary Assembly in Letterkenny, Donegal. Delegates were told selling electricity from Irish wind turbines to the UK could help them exit their economic troubles.
Plans are afoot to lay two cables from the Irish Republic to Wales - one connecting to the grid in Prestatyn, the other in Pembrokeshire.
Liberal Democrat William Powell AM welcomed the move, but said it should not be a way for Wales to abscond its renewable targets.
Conservative Darren Millar told ITV News it was clear we'd still have to rely on fossil fuels in the short and medium turn and said we are already "over-dependent" on wind as a power source.
The scheme is due to be completed by 2017, and could mean power from Welsh sources - such as Wylfa going the other way.