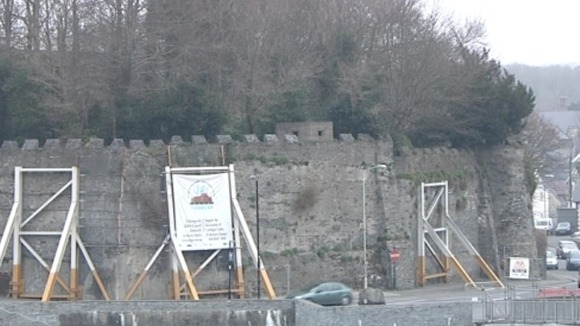 Cardigan Castle is having the first large stanchion removed after nearly 40 years.
They were erected in 1975 as a temporary support for the wall but have stayed in place since then. Organisers say that the stanchions coming down mark "the significant changes" happening at the castle.
£11m is being spent developing the 900-year-old site into a multi-functional facility for community and recreational use as well as for learning, including Welsh language, cultural, crafts, environmental and horticulture studies. It will reopen in April next year.
To see pictures of how the new site will look click here.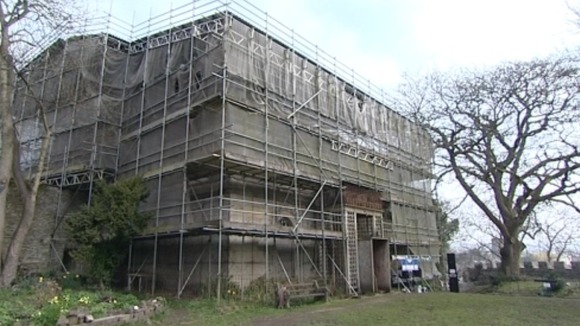 The Cadwgan Building Preservation Trust, which has campaigned for 14 years to save the site still needs to raise £150,000 by the end of 2014 to secure the project.
The castle is among a handful of remaining stone castles built by Welsh princes. The gardens were laid out in the early 19th century and are on Cadw's Register of Historic Parks and Gardens. They include a number of rare specimen trees and endangered species of bat.