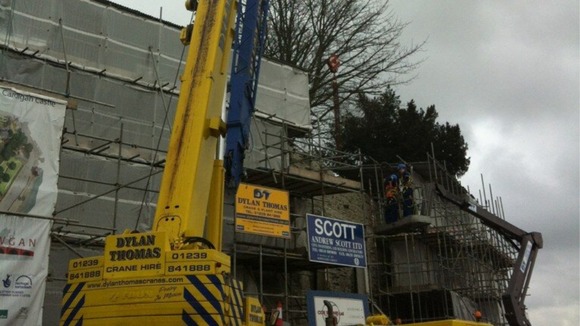 Work to remove the first of the stanchions supporting Cardigan Castle has begun.
They were erected in 1975 as a temporary support for the wall but have stayed in place since then. Organisers say that the stanchions coming down mark "the significant changes" happening at the castle.
£11m is being spent developing the 900-year-old site into a multi-functional facility for community and recreational use as well as for learning, including Welsh language, cultural, crafts, environmental and horticulture studies. It will reopen in April next year.