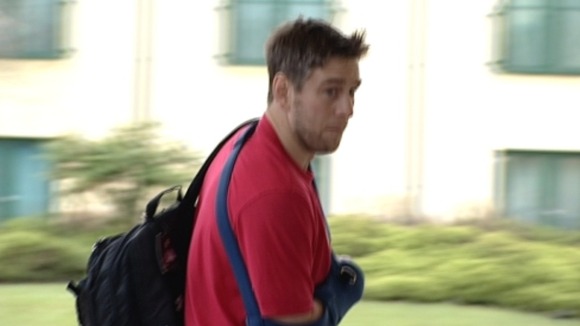 The Wales team returned home today following their 28-18 win against Scotland yesterday.
Captain, Ryan Jones, had his arm in a sling following an injury during the game.
According to Interim Head Coach, Rob Howley, Jones is undergoing a 24-hour assessment to see whether he will be fit for next weekend's match against England.