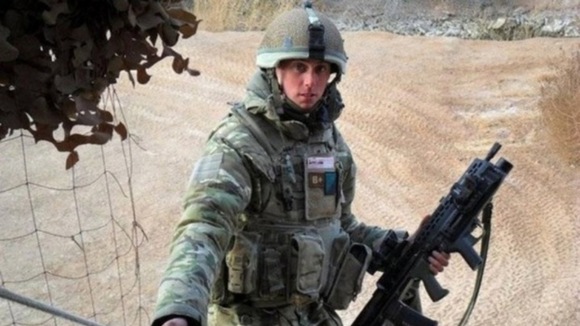 Ranger Michael Maguire was on his lunch break in a "safe area" at the range and had taken off his helmet when he was hit in the head by a bullet, an inquest into his death heard.
He had joined the Royal Irish Regiment in 2010, and survived a tour in Afghanistan.
The inquest in Cardiff heard shooting targets had been set up wrongly and were in "dangerous positions."
It was told the cause of death was a gunshot wound to the head.
The jury returned a verdict of unlawful killing.
Investigations by the military and the Health and Safety Executive are underway.