Plans to spend £40m on apprenticeships in Wales over the next two years have been set out today.
Watch our report: £40m apprenticeships spending plans unveiled
The Welsh Government says apprenticeships are a great way to get real qualifications and improve skills, while earning a wage.
They are open to everyone, "whether you're a young learner, or want to change your career pathway."
The first priority for anyone interested in doing an apprenticeship might be making the most of Apprenticeship Week, which is going on at the moment.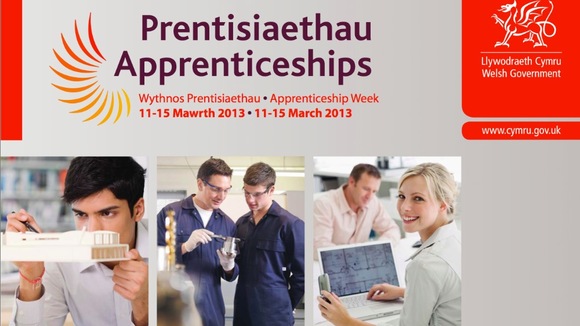 There are open, taster and advice sessions, as well as a number of events targeted at encouraging employers to realise the benefits of apprentices, through until Friday.
See the full schedule of Apprenticeship Week events
All year round, Careers Wales has advice on apprenticeships and allows you to apply for them.
Visit the Careers Wales website
Call: 0800 100 900