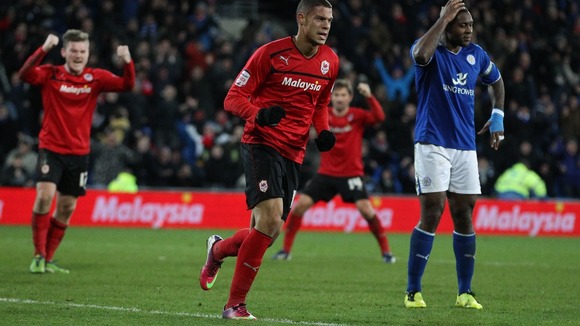 Cardiff City manager Malky Mackay was still upbeat, as his side stuttered again at the top of the Championship.
They drew 1-1 at home against Leicester City, and have collected just five points from their last five matches. They are just four points ahead of the chasing pack.
"To get a goal is relief when you are a goal down with a few minutes to go. But it was just reward for the way the team kept fighting to the end. We had a never-say-die attitude to knocking on the door", Mackay said.
"There are no givens in this division and I don't expect any between now and the end of the season. You only need to look at the results in other areas to see that everyone is cutting each others' throats. It's a dangerous division."
"But what pleases me about my team is they fight to the very end no matter what. We're still picking up points. You've got to work for every point and we've added another towards our total with one game less."