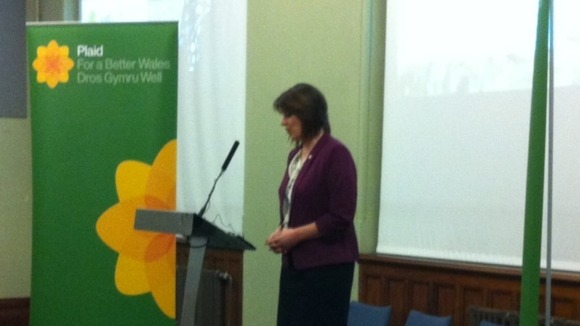 Plaid Cymru leader Leanne Wood has followed her decision last year that she would lead by example and fight a constituency seat in 2016 by announcing that she will contest the Rhondda. "Home is where the heart is", she said. "Growing up, where I grew up has shaped me personally and politically".
Since her initial decision, the UK government has announced that it wants to change the law so Assembly candidates can fight both constituency and list seats. But Leanne Wood made no mention of the option of also defending her regional list seat and only giving it up if she wins in the Rhondda.
Plaid Cymru held the Rhondda constituency in the first Assembly but it is now held for Labour by the Education Minister Leighton andrews. He has a 6,739 majority, polling more than twice as many votes as the Plaid Cymru candidate in 2011.