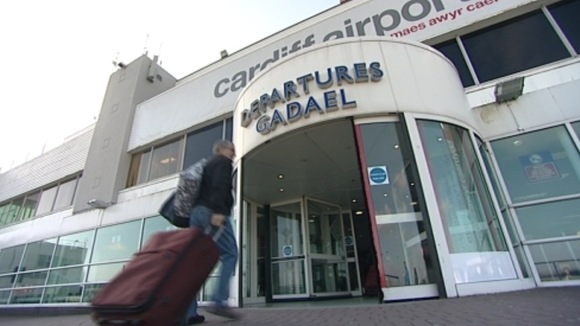 Cardiff Airport and Bristol Airport should both close, and be replaced by a new larger 'Severnside Airport' serving south west Britain, according to an influential think tank.
Research published today by the Institute of Welsh Affairs recommends the new airport should be built on the edge of the estuary between Newport and Chepstow, with convenient access to the motorway system and a newly-electrified rail service the key benefits.
The study, carried out by aviation consultants MSP Solutions, supports the Welsh Government's plan to buy Cardiff Airport, but only in the short term.
Read More: Welsh Government under fire over Cardiff Airport takeover plan
It warns there could be "a serious worsening of air connectivity" for Wales, unless something is done.
In 2003, the UK Government rejected a previous proposal for an airport to be built alongside the Severn estuary.