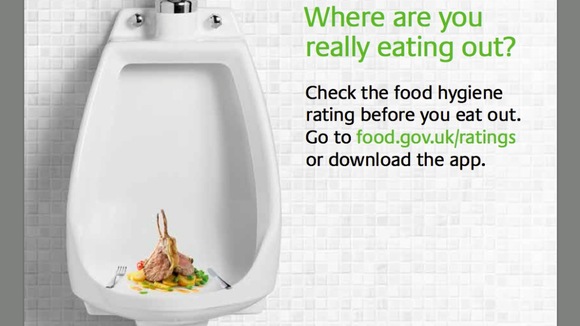 Welsh farmers have criticised a campaign by the Food Standards Agency which shows a lamb chop placed in the bottom of a urinal.
"We are appalled that lamb has been singled out to portray such a negative and extreme message", Farmers' Union of Wales president Emyr Jones said.
The union has demanded that the FSA removes the images from all public places immediately.