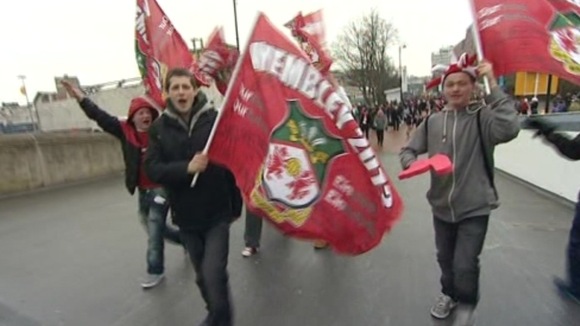 Wrexham Council says it is currently considering plans for a celebration event after Wrexham won the FA Trophy at Wembley yesterday.
The town's Mayor, Ian Roberts, said: "I would like to congratulate everyone involved with the club on this success."
Wrexham MP Ian Lucas said: "the day will go down in the club's history."