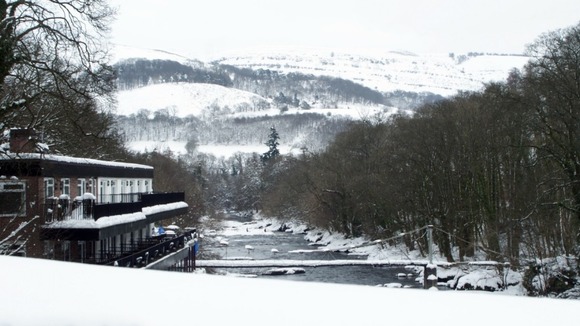 The cold snap continues with the risk of a few more snow flurries from time to time and this pattern of weather is set to continue into the weekend.
This afternoon sees a few snow flurries across the north east of Wales spreading further south in to the midlands. There are some brighter breaks dotted around and these will continue.
It will be cold everywhere with highs of just 4C but add in a brisk breeze and it will feel even colder, more like minus 2-4C.
Overnight clear spells allow temperatures to drop to around -2C making it rather icy everywhere. A few snow flurries will continue but not causing too many problems.
Wednesday is very much a repeat of Tuesday. Cold, mainly cloudy and a few snow flurries. Temperatures too will be similar. Some brightness early on across central and southern parts may be short lived.