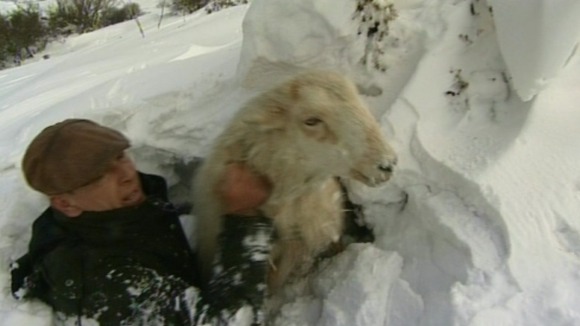 Welsh farmers badly affected by the recent snow are hoping to find out today if they will be given emergency help.
The Farmers' Union of Wales has called for EU rules which make burying animals illegal to be suspended, after many have died.
It has also asked for a "winter feed hardship fund".
The Welsh Government has said it is "looking urgently" at how it can "alleviate the burden on farmers", and will say more about what it plans to do early this week.
Watch: Ian Lang's report on a Conwy farmer rescuing his sheep from snow drifts