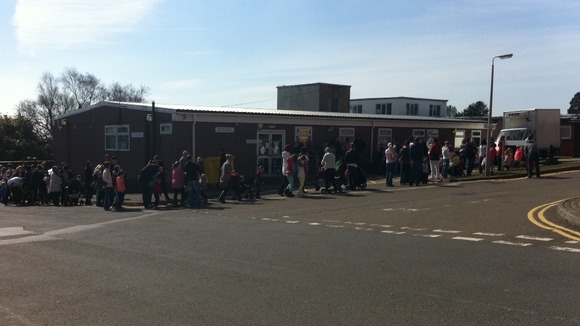 Hundreds of people have been waiting outside drop-in clinics across south west Wales for their children to receive the MMR vaccine.
It's part of a drive to help tackle the outbreak of measles that started in the Swansea area.
Outside Morriston hospital this morning parents waited for up to an hour and a half for the vaccination, and extra staff were brought in to cope with the demand.
Staff were also seen giving out refreshments to waiting parents because of the length of the queue.
Parents at the clinic told ITV News that they're concerned about the spread of measles, with one saying: "It's getting close to home".
The number of cases now stands at 588 - a slight increase from the 541 cases confirmed earlier this week.