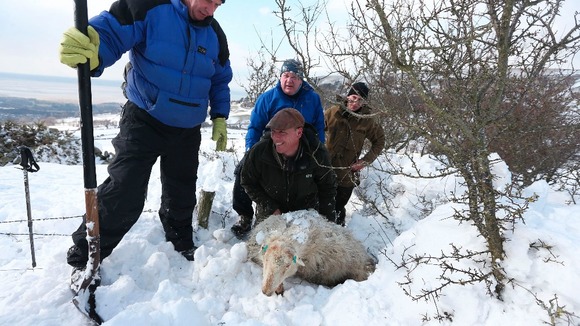 The relaxation of laws that prevent farmers burying their livestock on their own land is to be extended for a further week.
The Welsh Government announced last week that the EU regulations would be suspended for seven days, coming to an end this evening.
The extension means that the 'deragation' will last until 16th April.
Farmers called for the change to help them deal with the deaths of hundreds of lambs and ponies following heavy snow in north and mid Wales.