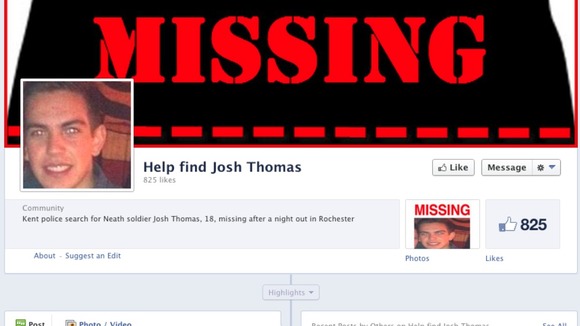 Friends of a soldier from Swansea who has gone missing during a night out in Kent have started a group asking for help to find him on Facebook.
The group on the social network site is asking for anyone who may have seen Josh Thomas to get in touch with the police.
The 18 year old, who is based at Brompton Barracks, Chatham, was last seen outside the City Wall pub in Rochester on Wednesday April 10, after a night out with friends.
Anyone with information should contact Kent Police on 01622 690690 quoting reference 10-0243.