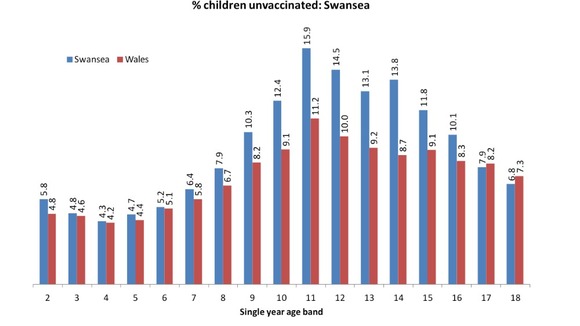 Firgures from Abertawe Bro Morgannwg University Health Board show that more than 10% of children aged 11 to 16 in Swansea have not had both MMR vaccinations.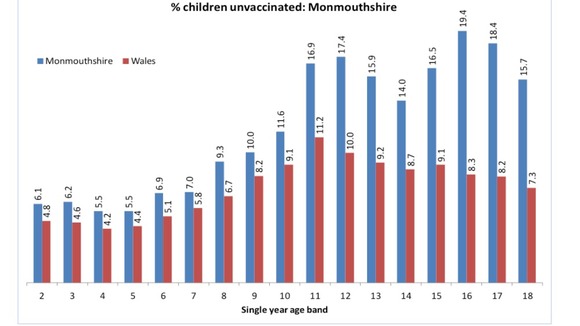 The number of children unvaccinated in Monmouthshire are also higher than the all-Wales average. More than 15% of children aged between 11 and 18 years old have not received both MMR vaccines.
More children in Powys, Newport, Ceredigion and Pembrokeshire have unvaccinated than the national average.