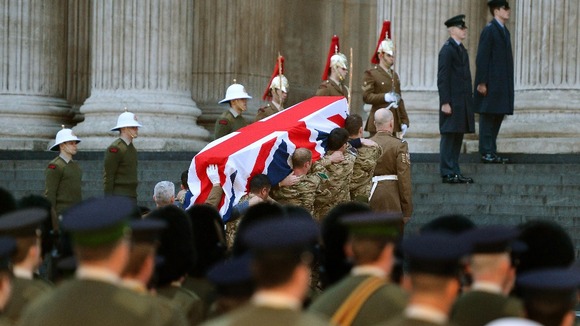 An airman from Prestatyn will be part of the Bearer Party carrying the Coffin of Baroness Thatcher at her funeral on Wednesday. Adam Jones, 23, is among eight military personel from all three services that will be involved in the service at St Pauls Cathedral.
The group will be followed by two Cap Orderlies, including Guardsman Sam Williams from Bangor, who will hold the caps of the eight bearers when they carry Lady's Thatcher's coffin.
Two Welsh Guardsmen who served in the Falklands conflict will walk behind the coffin. Major Nick Mott MBE will be joined by his brother Warrant Officer Class 1, Garrison Sergeant Major Bill Mott OBE MVO.