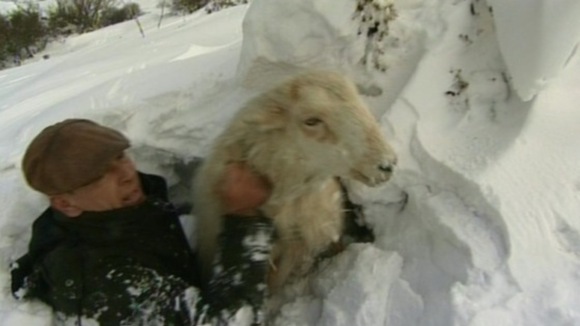 Wales' Natural Resources Minister has also said he is extending the temporary situation where farmers are allowed to bury dead livestock on their land in certain parts of Wales for another week.
They will now be able to do so until midnight on Tuesday 23 April.
Rules were originally relaxed for a week, from 2 April, and this is the second time it has been extended.
He has made changes to the areas - those most badly affected by heavy snow - covered by the relaxation of normal laws.
Find out which areas are covered by the extension of relaxed animal burial rules
Watch: Ian Lang's report on a Conwy farmer rescuing his sheep from snow drifts