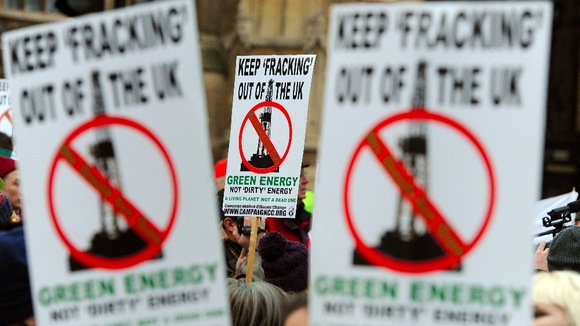 Around 200 campaigners are expected to protest outside the Senedd later against so-called 'fracking' in Wales.
Hydraulic fracturing involves pumping high pressure fluids into shale rock to recover gas and oil.
Campaigners 'Frack-Free Wales' say they have "grave environmental concerns" that the methods "are unsafe to our future generations."
They are planning to hand in a letter, addressed to the First Minister Carwyn Jones.
It is thought there is a substantial amount of gas under parts of South Wales.
The most controversial fracking issue here has centred around an application to test drill for shale gas at Llandow in the Vale of Glamorgan.