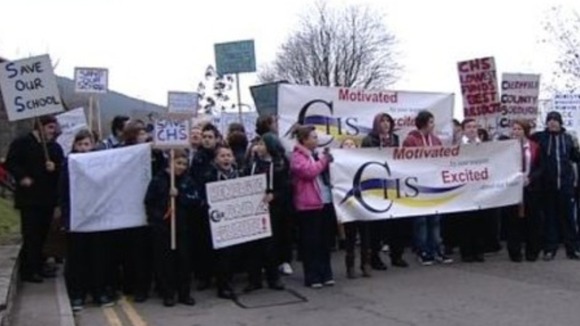 Pupils could return to Cwmcarn High School after the summer holidays, following a unanimous vote last night by Caerphilly councillors.
The school was closed last October after an investigation supposedly found dangerous levels of asbestos - two subsequent reports argue the building is "essentially uncontaminated".
However a report into the findings recommend asbestos removal and remediation works totalling almost £1m before the school is safe for re-occupation.