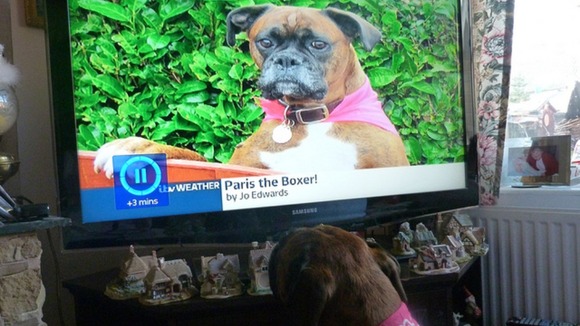 Over the last few weeks we've been appealing for your pictures - just to document the very fact that Spring has finally sprung! If you have already sent one in - thank you so much - but we'd love some more!
And in case you were wondering "what is the point?" just take a look at Paris the Boxer, admiring herself on the box! We really do use your pictures, and we ALL enjoy them! Two legs, four legs....... we'll take anything!
So please, keep them coming!
How do I submit a photo?
Email: You can send your photos by email to wales@itv.com or ruth.wignall@itv.com
Flickr: Click here to upload a photo to our Flickr page
Twitter: Tweet our @ITVWales account