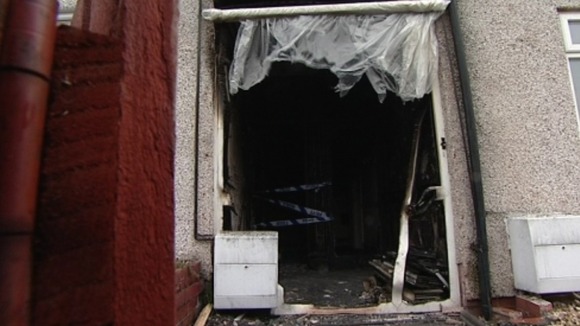 The trial into the deaths of five members of the same family in a fire has heard that no one would have been able to escape through the windows without breaking them.
Mr Stephen Andrews, a forensic fire investigation consultant, told the court that following extensive examination, he believed that the fire was started by a naked flame being held against a baby pushchair which was in the small communal hall on the ground floor.
Following extensive tests and the use of a specially trained dog used to detect flammable liquids he ruled out the possibility that the fire could have started by flammable material being poured through the letter box or by a carelessly discarded smouldering cigarette.
He said that in his opinion the "fire was started intentionally."
Melanie Smith denies five charges or murder following the fatal fire at Maes y Groes in Prestatyn on October 19 of last year.