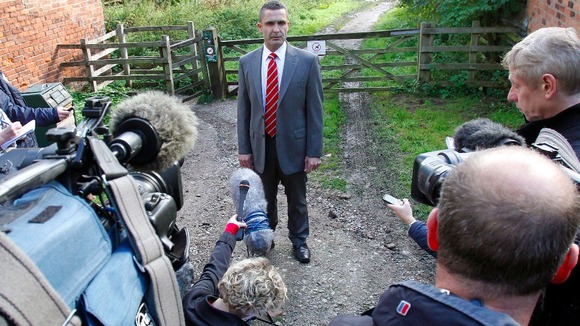 A North Wales coroner is writing to the National Trust, Natural Resources Wales and the local council about improving safety measures along the River Clywedog near Wrexham, where a couple drowned last September.
Playground constructor, David Platt, and his fiancée, stable hand Alicia Williams, of Henry Street, Ruabon were seen walking their dogs and towelling off two retrievers near the Weir at Felin Puleston – where flood water was raging.
An inquest in Mold today heard there were no witnesses to the crucial half hour between the last sighting of the two 25-year-olds and the discovery of Alicia Williams's dead body and it was pure speculation that they had died trying to save one of their dogs.
A local man was walking his own dog when four unattended dogs approached him and started playing. He could not see the dog owners anywhere. Another walker saw a body in a shallow part of the river and waded in to recover Alicia.
A North Wales Search and Rescue helicopter located David Platt's body after midnight wedged against a fallen tree in the river.
Recording verdicts of accidental death, the coroner, Nicola Jones, said, "there are no signposts warning of the dangers of flooding and of entering the water.
"I will write... recommending they take steps to improve safety by that river bank either by signage or consider a method of closing the walks when there is a danger."