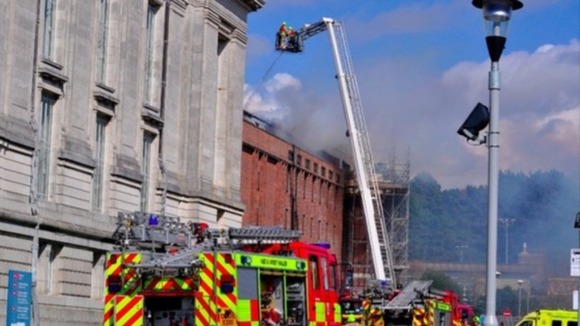 The National Library of Wales will re-open to the public today after a section of the building was destroyed by fire on Friday.
A small part of the collection suffered water damage and is being examined by a specialist salvage company.
Up to 300 staff and 100 visitors were led to safety when the alarm was raised. It took 60 firefighters nearly four hours to bring it under control.
An investigation is currently underway to discover how the fire started.