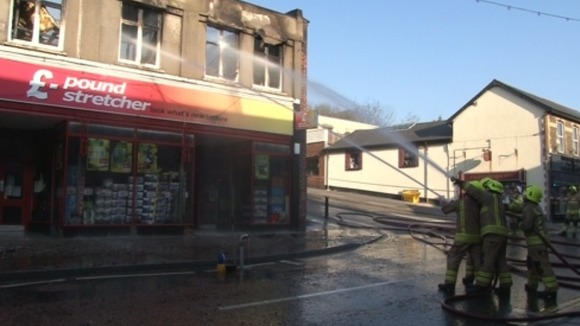 A Blackwood employee who works at the store next to PoundStretcher, which caught fire in the early hours of this morning, said crews did 'a brilliant job' in tackling the blaze.
Nicola Lambert said crews had managed to contain the flames so the fire didn't spread, but her shop had suffered some water damage following the incident.
"We'll work hard to open again," she said.
"It was a bit of a shock - it wasn't what I was expecting when I got up this morning."