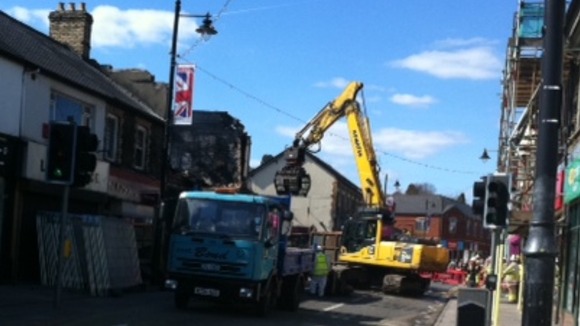 The Poundstretcher store in Blackwood is being demolished following a blaze in the early hours of Wednesday morning.
South Wales Fire and Rescue Service say the cause of the fire was bins being set alight.
Fire crews were called out at around 2 o'clock this morning.
Officers say refuse bins were on fire and this had spread to the store room at the back of the shop.
Due to safety concerns the High Street was closed and the electricity supply to a number of shops was cut. Structural engineers were called out to assess the safety of the building.