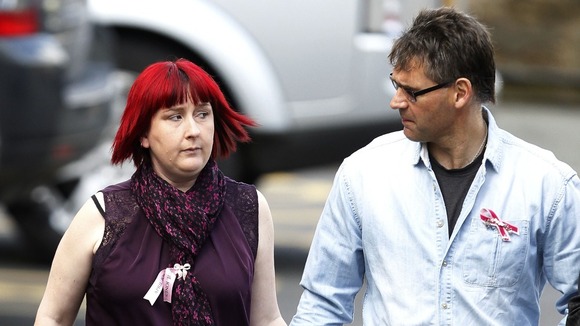 A written statement from April's father Paul Jones has also been read to the court.
Recounting the events of the day his daughter went missing, he said April had 'had a little paddy' and wanted to play outside.
"I suppose we just gave in and she was told she could only go out for a short while," he added.
"She is quite stubborn when she gets something in her mind.
"What happened after that is all a little blurry, if I'm honest.
"At about 7.20pm Coral sent April's brother out to fetch her.
"He came back and he was very upset - he was crying and he said that someone had taken April and that she had got into someone's car.
"We rang the police and Coral went out to search. I felt so helpless. I went to speak to April's friend who said something about a van.
"When she said that, I went around the corner to look. I then went back home and I just paced.
"I think that I just paced up and down, waiting for any news, for about 24 hours.
"I know that I didn't sleep for about 24 hours."
Mr Jones said he only slept once he had been prescribed sleeping pills by the doctor.
He added: "I felt guilty because people were out looking for her and I was sleeping."