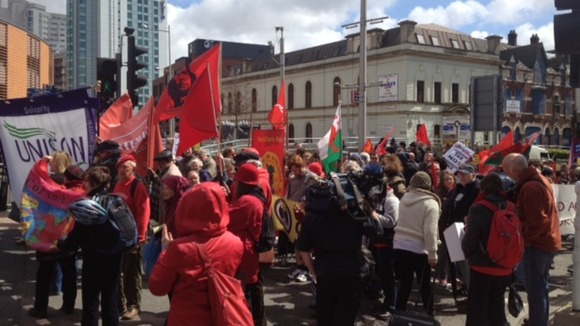 Union members from the Cardiff Trades Union Council are taking part in a May Day march and rally in Cardiff.
The march will begin on St Mary Street and will end at the Temple of Peace in Cathays Park. **
Hundreds of union members are expected to attend the march.
Ramon Corria, Secretary of Cardiff Trades Council said, "This year with austerity beginning to have a terrible effect on people both in and out of work.**
"It is vital the public see that trade unions are there for them and are still able to give real opposition to this Government of heartless millionaires."**