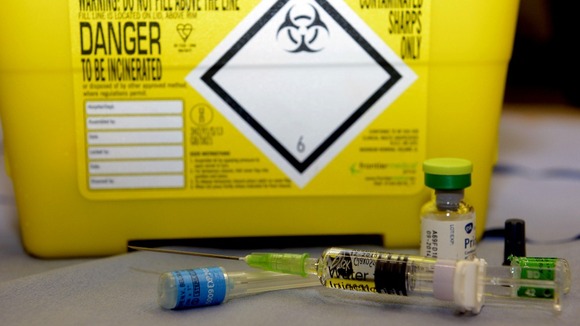 MMR vaccination clinics for children aged 4-11 are being held in Cardiff and the Vale of Glamorgan this evening as the latest measles figures are due to be released.
The two areas are not currently affected by the ongoing measles outbreak, which started in Swansea, but health officials say many children and teenagers living there are still not sufficiently protected against the virus.
Figures released on Tuesday revealed the number of cases in the Swansea outbreak had risen to 1,094.
The number of confirmed cases across the whole of Wales currently stands at 1,257.