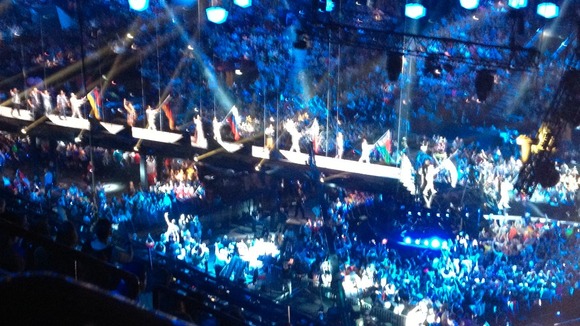 Bonnie Tyler has taken part in the final dress rehearsal for the 2013 Eurovision Song Contest - and was given one of the biggest cheers.
For the first time, all finalists marched into the arena together to open the show.
Bonnie may not win but is popular among many supporters.
Welsh fans proudly waved flags as Bonnie entered the arena, and when she sang she was given one of the loudest rounds of applause.
Earlier she told ITV News she had 'almost been brought to tears' at the support from fans in the UK.
11,000 people were in the Malmo Arena for the performance last night in Sweden. Today the final technical run-through will take place before the big show tonight.