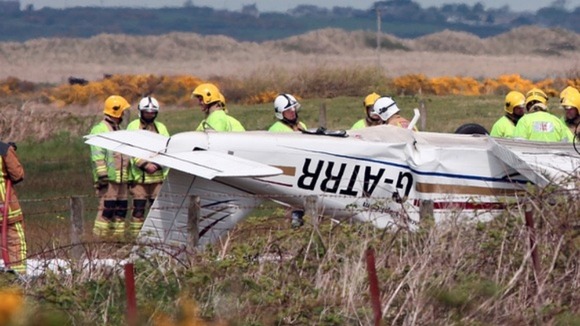 An eyewitness to yesterday's crash at Caernarfon Airport has told ITV News "you could tell straight away that something was wrong - [the plane] seemed to be flying too low and too slow."
Jean Hewitt, who owns a caravan at Morfa Lodge Caravan Park, adjoining to the airport, said: "We're used to seeing planes come over the park and this one wasn't flying like the others."
"We heard a loud crash and everyone went running over."