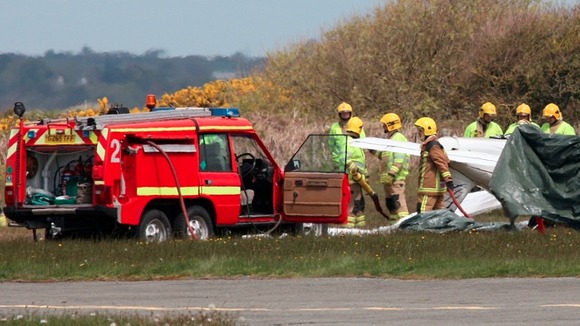 An investigation is continuing this morning after a fatal plane crash at Caernarfon Airport in Gwynedd yesterday.
One man died and two other people were taken to hospital in a critical condition after the light aircraft came down on the approach.
The incident has been referred to the Air Accidents Investigation Branch.
North Wales Police say they are appealing for anyone who witnessed the plane approaching the runway at Caernarfon Airport to contact them on 101.