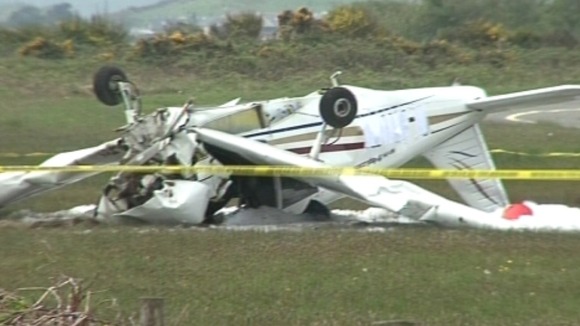 North Wales Police has confirmed it was three generations of the same family involved in a plane crash at Caernarfon Airport yesterday morning.
A father, who has not been named, died.
His five-year-old son sustained serious head injuries.
The boy's grandfather, 62, was flying the plane, and remains in a critical condition in hospital.
The family are from the Blackpool area, and were believed to be flying the Piper Cherokee 140 G-ATRR from Blackpool to Caernarfon, before returning to Blackpool.
A post-mortem examination is due to be carried out on Wednesday.