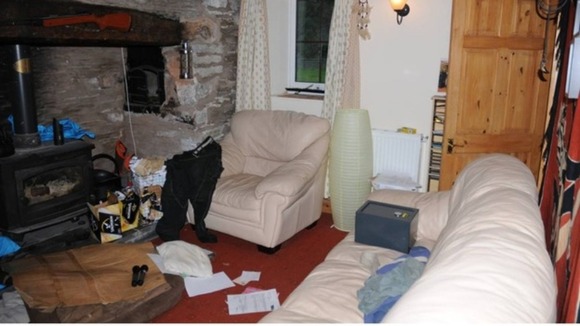 Forensic anthropologist Dr Julie Roberts tells Mold Crown Court that the fragments found in Mark Bridger's home were compared to non-human bone fragments, from many animals, at the University of Liverpool.
She says the comparisons showed that the shape and thickness of the bone was different, and architecture of the bone entirely different.
Dr Roberts says it is her opinion that a small amount of bone was transferred to the fireplace - put in as fragments, rather than representing the remains of a body that had been burned there.
Asked by police as part of their investigation if the bone could be the result of a clean-up process at the cottage, Dr Roberts said yes.
One possible interpretation, she said, was small fragments of bone on a cleaning cloth which was then put into the fire - although that was not the only possible interpretation.
Cross-examined by defence barrister Brendan Kelly QC, Dr Roberts says the burned bone does not constitute the full skeleton of a child, or the entire skull of a child.
There were no fragments of lower jaw or facial bone or teeth or enamel.
In her opinion, she tells the court, "if they were there you would find them... particularly teeth."