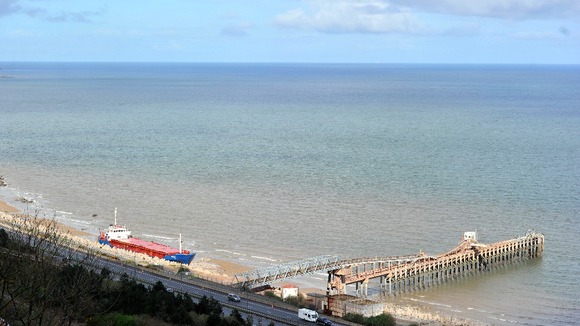 Technical problems with four search-and-rescue helicopters based at RAF Valley delayed a rescue of the crew on a stricken cargo ship, according to a report published today.
The Marine Accident Investigation Branch said all the helicopters were unserviceable on the night the ship ran aground.
Helicopter crews from RAF Leconfield in Yorkshire were "obliged to make an extremely hazardous flight in very poor conditions across the width of the country" to reach the stricken ship, named Carrier, that was stranded off the coast close to Colwyn Bay.