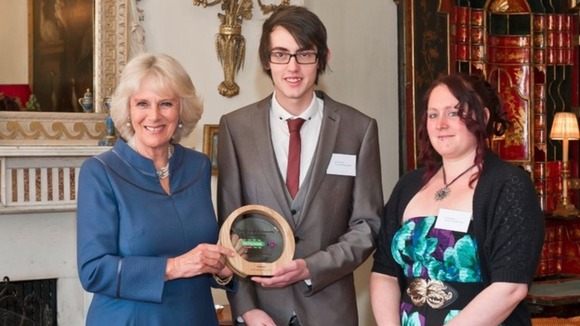 This year's Big Lunch project - an annual get-together designed to foster friendship between neighbours - is taking place across the country today.
Residents of Ethel Street in Neath have taken part in The Big Lunch since 2009, and were recently given a prestigious community award by the Duchess of Cornwall, who is Patron of the Big Lunch.
Local families were praised for transforming the area - one of the most deprived in Wales - after they started meeting once a year and getting to know each other over a meal.
Organiser Emma Knight, who accepted the award in April on behalf of the community, said at the time: "Since we all got together in 2009 we've really transformed the atmosphere of Ethel Street.
"Most people now know their neighbours really well and would think nothing of popping next door for some spare milk or sugar, and elderly residents don't have to feel afraid of the young people because they know them all!"