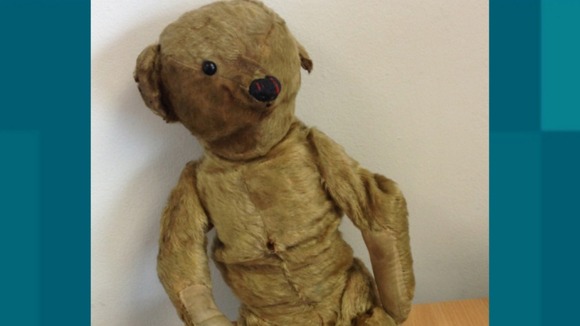 Airport staff in Bristol are looking for the owner of a teddy bear abandoned in the departure lounge eighteen months ago.
The toy is thought to be around a hundred years old.
It was found in a bag along with a black and white postcard dating from 1918. The dedication on the back - from two children named Dora and Glyn - raising the possibility of a Welsh link to the current-day owner.