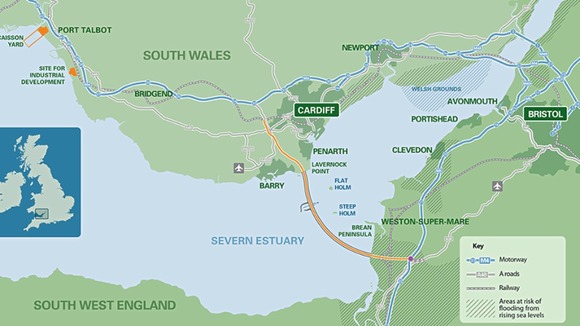 The plan is for an 18km (11-mile) barrage between Lavernock Point, near Penarth in the Vale of Glamorgan, and Brean, near Weston-super-Mare.
The developer, Hafren Power, says it plans to "harness one of the world's largest potential sources of renewable energy: the huge tidal range of the Severn estuary" - in "one of the largest privately funded engineering projects in the world."
It says the barrage will produce 16.5 terawatt hours per year (around five percent of the UK's electricity demand) for over 120 years.
It would be one of the biggest power stations in Europe, equivalent to 3,000 wind turbines or three to four nuclear reactors.
Hafren Power says the barrage would be clean, secure and sustainable.