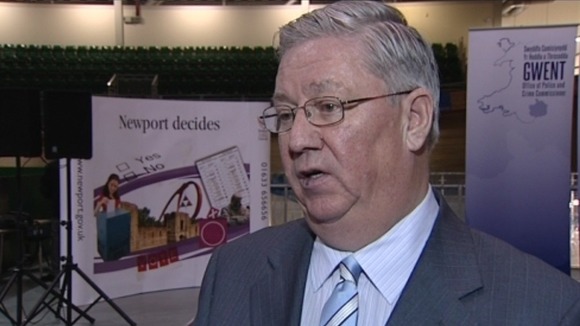 Gwent's Police and Crime Commissioner has responded to widespread criticism, after it was revealed he told the force's former Chief Constable to retire or be removed from her post.
Carmel Napier retired last Friday.
The story emerged in document leaked to the South Wales Argus.
Caerphilly MP Wayne David said Gwent PCC Ian Johnston's actions were "totally unacceptable", while Newport West MP Paul Flynn said it constituted "bullying."
Mr Johnston has now issued a statement admitting he "raised my concerns" about Mrs Napier's performance, and saying she then chose to retire, a decision he accepted.
"Had Mrs Napier not made the decision to retire, I intended to take the matter further, which may have resulted in her being asked to leave the force", he said.