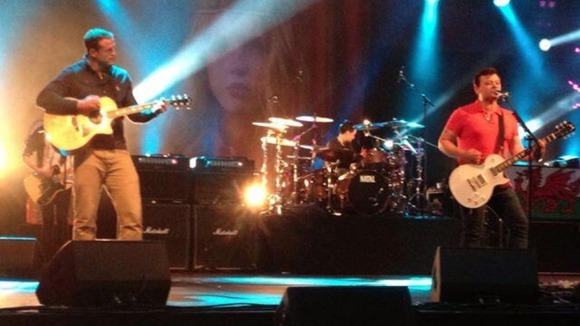 Jamie Roberts has been rehearsing with the Manic Street Preachers - before playing as a guest guitarist with the Welsh band at a gig tonight.
They are performing at Melbourne's Festival Hall.
Roberts missed the first Lions Test in Australia through injury - and has not recovered to play in the second Test tomorrow - but stayed on tour with the hope he will be available for next weekend's final game.