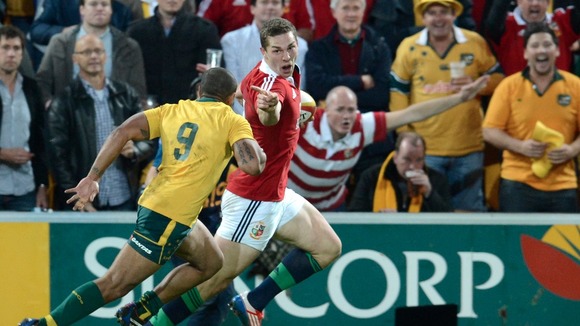 George North says he feels "horrendous" for making a celebratory gesture towards Australian scrum-half Will Genia as he scored a stunning try for the Lions in the first Test last Saturday.
The 21-year-old Wales winger said: "I've had a few words from various people. I've apologised and can't really explain what I did. I got caught up in the emotion of the try. Looking back I feel horrendous for doing it now. I'll have to live with that and take it on the chin."
"I've had big words from (tour manager) Andy Irvine. Rugby's a gentleman's game and that shouldn't be involved in the game. Andy said that to me and I knew it as soon as I'd done it. It's very difficult to explain your emotions when you've scored a try."