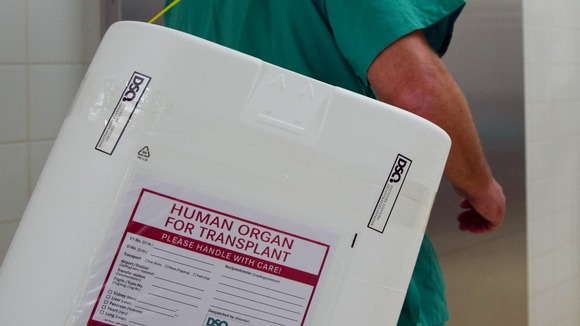 A radical shake-up of the law on organ donations is to be voted on today by Welsh Assembly politicians.
If they back the bill, Wales will become the first country in the UK to have an "opt-out" system. This would mean that in the event of death, a person's organs could be used without giving consent.
Ministers in Cardiff Bay say there is a desperate need to drive up transplantation rates - with 226 people in Wales waiting for a transplant - and they hope the new system will drive up rates by around a quarter.
If passed the presumed consent system could come into force by 2015.
The Welsh Government says it would have to spend at least £8m on publicising the changes.
It would apply to over-18s who die in Wales if they have lived in Wales for more than 12 months.
Organs available would be the same as the "opt-in" method - including kidneys, heart, liver, lungs and pancreas .
Organs would not only go to donor patients in Wales. They could go anywhere in the UK.
The health minister says organs would not be taken unless a family member is present.
Religious leaders describe it as a "conscription" system which could distress bereaved families.
Some critics say evidence from other countries with the system shows it has not produced any real changes.
The matter will be debated in the Assembly at around 4pm. It is scheduled to last around two hours before a vote is taken.
Click here for the government's Human Transplantation Bill for Wales.